Austwick Cuckoo Festival and Street Market Report 2011
At the annual meeting of the Street Market committee on July 26th in the village hall the chairman thanked all those who had pulled together in the adverse weather conditions to make this years festival such a success. ( Photographs by courtesy of Mike Clark)
Once again it had been a real community effort and although the dismal, damp morning had affected the attendance the actual returns for all the clubs and societies involved were not much lower than last year's record figures. Accordingly the committee had been able to give sums of £3600 to both the Playing Fields Association and the Village Hall Committee.
The Treasurer explained that all the prizes had been covered by sponsors who had once more given generous support. Although the rain had discouraged some visitors the Austwick Amble had been even better supported than last year reflecting the increasing popularity of our fell race with 130 participants. (107 Senior- 19 under 12- 4 under 16).
Looking ahead to next year and the change in the holiday pattern for the jubilee celebrations the Committee confirmed that in 2012 the date for the Street Market would be Monday the 4th of June. This would mean that the four day programme of events could be retained and still leave free the National Holiday on Tuesday the 5th of June.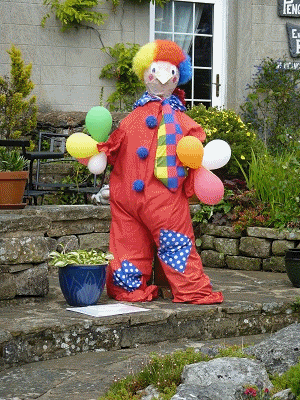 Reflections on this year's event was helped by a slide show of a selection of Mike Clarks photographs taken on the day. Many helpful comments, observations,and suggestions were made to assist in the preparation for next year when the theme most favoured was, not surprisingly, the Olympics – plent of scope there for the cuckoo designers.
The Committee will be losing the services of Paul Tarbuck, Jean Henry, and Catherine Menday and the chairman praised the huge contribution which they have made over the years and he was relieved to confirm that they would still be working to maintain the quality of the festival. There were re-appointments to the Committee.
Chairman: Ian Plimmer Treasurer: Gordon James Secretary: Joan Robson.
New members appointed were: Roger Mitchell, Stuart Leveridge and Peter Liptrot, and one remaining vacancy.
For enquiries and offers of support for next years event you may contact the committee by email streetmarket@austwick.org